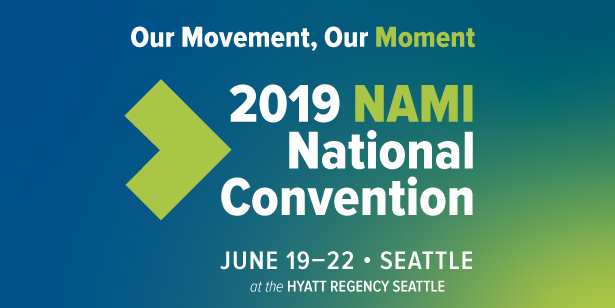 The 2019 NAMI National Convention: Our Movement, Our Moment will convene June 19 – 22, 2019 in Seattle. NAMI is looking for engaging presenters to offer sessions on thought-provoking topics. We strive to provide an excellent experience for each convention attendee.
Deadline for Submissions: January 15, 2019
Notification of Acceptance: February 25, 2019
To submit your workshop proposal:
Create a username and password by clicking on "New user? click here"
Once you've done that, click on "Submit Proposal" to begin the submission process. 
For any questions or for more information, please contact Dawn Brown, NAMI's Director of Community Engagement, at convention@nami.org.